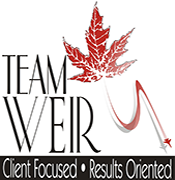 TEAM WEIR
Diamond Homes (John Davis) and David Weir have been working together since 2008. Their working relationship has allowed them to sell approximately 100 quality built Diamond Homes – from young family's first home to large executive properties.

John and David discuss the current marketplace and determine what buyers are seeking. If there is a need to add to or revise the current selection of house plans, John & David will discuss what kind of plans will meet the demands of the market for the upcoming season. Market pricing is also a topic of discussion, along with new standards and upgrades. David's family members could have employed several builders over the years to build their own homes but have had John build five properties for their family alone. They were proud to have a Diamond – don't you deserve one too?
A Message From David Weir:
"As a very successful Realtor for over 20 years in the Quinte Region I have had an opportunity to work with all the major home builders in the area.  With that in mind, I can honestly say that I have never found a more "hands on" and reputable builder than John Davis of Diamond Homes.  John, and his wife Cathy, deliver nothing less than the best for their clients.  Whether that be an entry level home in a sub-divsion or a multi-million dollar waterfront home – they deliver a home that you can be very proud to call your own.  In fact in the summer of 2016 John will be building my daughter her third brand new home and every home has been designed, built and warrantied well above what you would normally expect.  Look at the rest, but get the best – because you deserve a Diamond." – David Weir
Visit www.davidweir.com to learn more.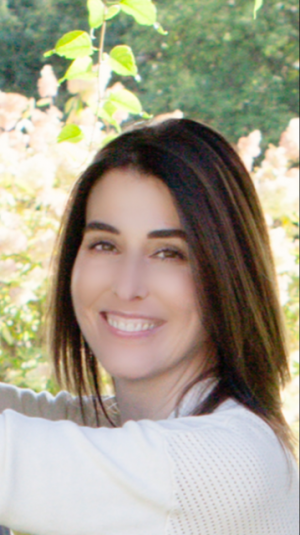 Rachel Berie
Interior Decorator and Staging Professional
At Diamond Homes, we want you to experience the prestige and comfort of your new home the minute you walk in the front door. To help you achieve this, we provide access to our very own interior specialist, on site, to walk you through all of the decisions that can be overwhelming when buying a new home.
Rachel has over 10 years experience and is our master when it comes to design guidance and expertise! Rachel knows the ins and outs of making a Diamond Home shine when it comes to the finishing details.
Having a specialist listen to your needs, wants and desires in your new home can help you achieve the look and feel you've always dreamed of. Rachel assists the buyer in determining the look and feel that matches the desires they have for their new home. From the beginning phase of the house plan to the exterior features of the home — right through to your interior colour pallet, kitchen & bathroom designs and electrical rough-in & lighting designs — you can expect your new home to have the balance, flow and functionality that is custom fit just for you. 
Rachel will help you stay on track with your budget and take your new investment from a house to a home.
Residential Concepts –
Heather Bridge
Architectural Designer
Diamond Homes has recently welcomed Residential Concepts to their ever growing team! As the sole architectural designer for Diamond Homes, Heather creates both modified and customer home plans to meet each client's needs. She provides the required designs, schedules and plans for permit applications. A presentation plan is created for each client and interior designer.
When there is a particularly challenging home design required Heather will meet directly with the client to ensure their needs are met. She will continue to liaison with Diamond Homes during the design process to ensure the potential design is within budget and meets the specifications of the selected lot/land. Finally, Heather prepares the final plans for your dream home.
Every home is crafted with function and form in mind, that's what makes it a Diamond.

Hassle-Free Financing with Our Preferred Lenders
At Diamond Homes, we try to make every step of the home buying process as easy and efficient as possible for our customers. From the initial selection stage to final closing, we believe it is our responsibility to ensure that you have an outstanding home buying experience.
With our preferred lender program, we have selected lenders who are knowledgeable about our company and our homes, and have delivered excellent service to our past customers. By participating in this program, our buyers can feel confident they are receiving the most competitive market rates as well as the highest level of service and lending expertise available. Because our preferred lenders are experienced with financing homes for Diamond  Homes customers, they facilitate in a quick and easy process to finance your home.